Topaz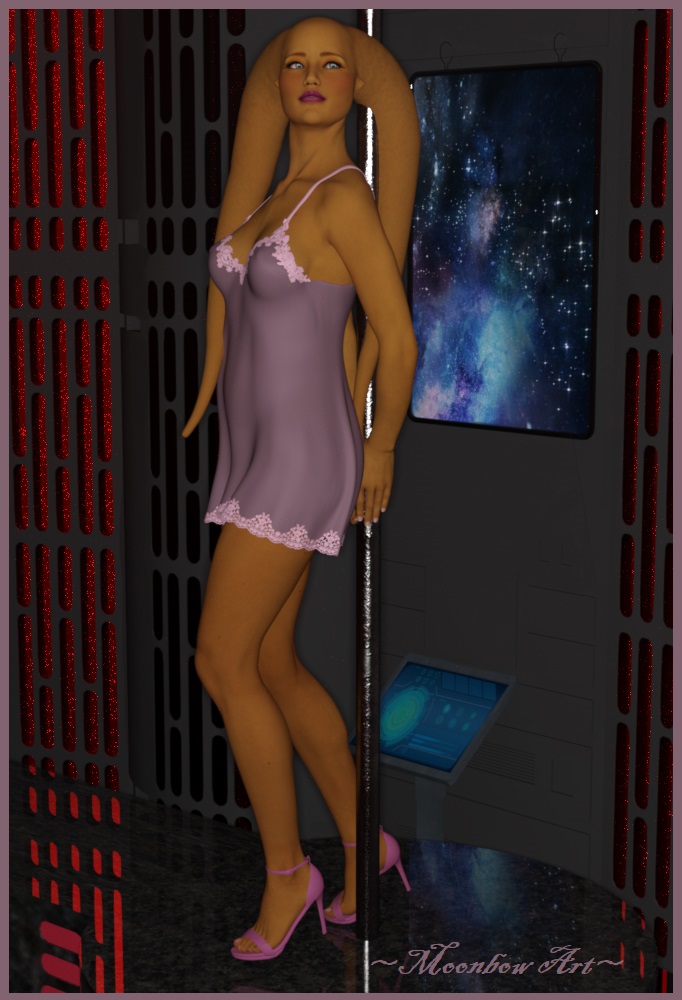 Name:Topaz Moonbeam
Species:
Twi'lek
Skin color or markings:
Gold
Place of Birth:
Lessu, Ryloth
Age:
looks to be around 32
Criminal Record:
none known
Family:
Mother-Tanzanite 
Employment History:
acting manager of The Flask Distillery, past dancer
Military Record:
none known
Outstanding Warrants:
None known
Galactic Civil War Affiliation:
neutral
Basic Skills:
dancer
Health:
peak physical condition
Topaz was born into a family of dancers, but what they really were, were slaves. She had no choice in the matter.  Her mother and grandmothers as far back as she could trace were dancers, companions, slaves in some form.  So it was not for her to dream or wish for another life. But she did. 
Dancing came easy, as if passed down in her genetics. She didn't remember having to learn to dance, she just knew how. So when she met the young human girl who wanted to dance, she decided to teach her.  And when she realized the girl had no real parental support, she decided to take her under her wing.  Teach her right from wrong, discipline her when she acted out.  The young girl looked up to her and she had talent.  And then she was sold, again, and Aly with her. She had to protect her now.  Aly wasn't prepared for this kind of life.
That's when they met a young woman, who seemed to have a connection with Aly. She wanted to protect the young girl also, so Topaz and Kerenza formed an instant friendship, and together they hide most of the harsh realities of this lifestyle from Aly.  Aly had an ability, to bring people together, to have them want to protect her.  She was special. 
After a torturous night for Kerenza, they knew they had to get out, so they planned their escape.  It took months, but they did it.  But at what cost? They would be running for the rest of their lives.