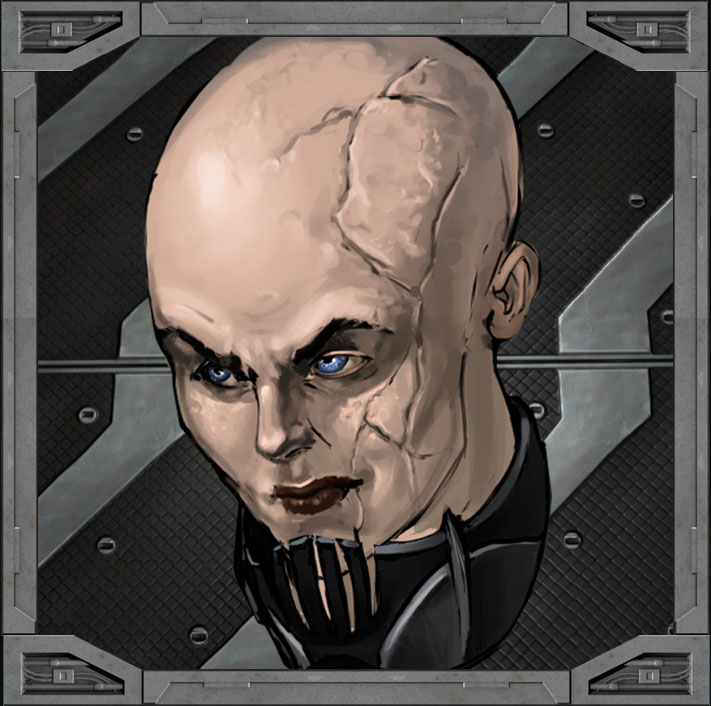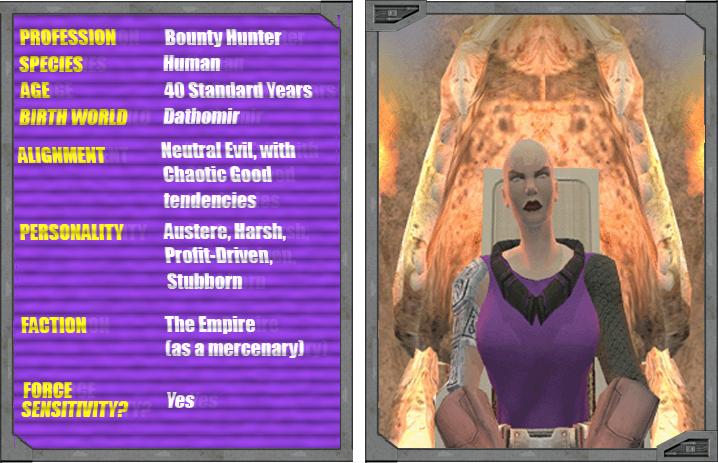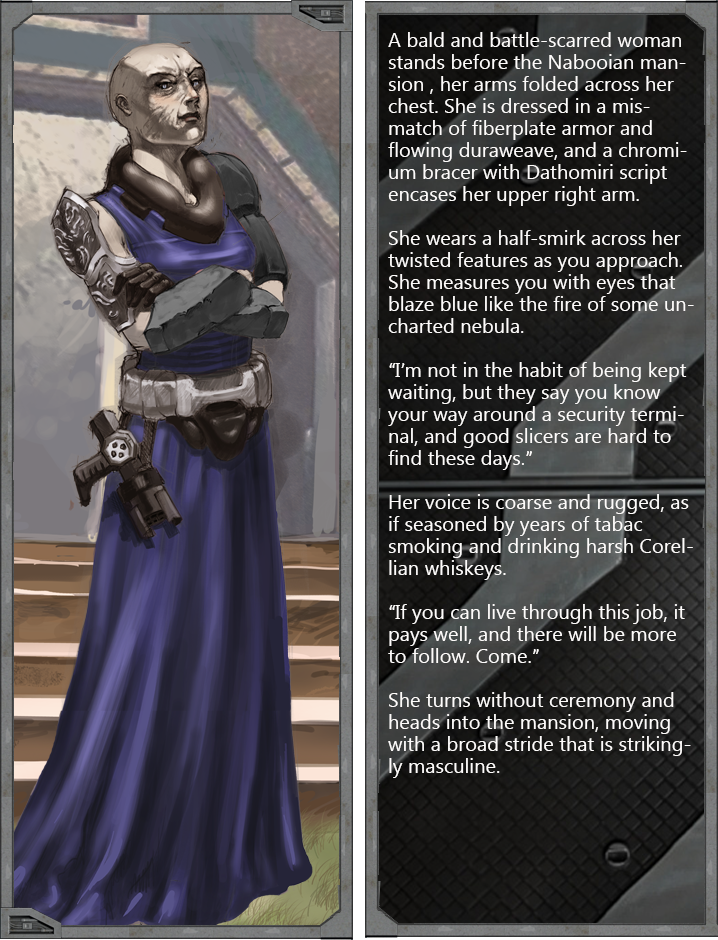 Ventress Thorn is a forty-year-old human bounty hunter, easily recognized by her bald head and her grievously scarred visage. Her expression, when visible, is cast in an ever-present scowl as if she is constantly feeling pain or wishing to inflict it on others. Upon observation, she naturally adopts a masculine posture and she moves with a determined swagger, not unlike the Outer Rim gunfighters of old. She is typically perceived as cold, ruthless, and completely self-interested. Though, this does not mean that she cannot work with others for mutual advantage.
Rumors coming out of the Mid Rim systems suggest that Thorn is seeking to rebuild her erstwhile criminal organization, the Venja Cartel, that once held some influence in the region of Keren, Naboo. She is bent on seeking vengeance against those responsible for the destruction of Thornhaven, the city her organization established on the banks of the Keren River around the year 1 ABY.
The sprawling outpost, Krayt's Fall, that has recently arisen in the Northern Dune Sea, is said to be her handicraft. She is alleged to be partnered with the Hutt businessman Jagath'an Mesajic the Elder, and the Kubaz smuggler Blix Starfly.
There are mixed reports that she was raised by a now extinct clan of Nightsisters on Dathomir, before being taken as a foundling child by Thane Thorn, a Stonecorps Mandalorian. It is said that he gave her his surname and named her after Asajj Ventress, whom he briefly fought alongside during the Clone Wars.