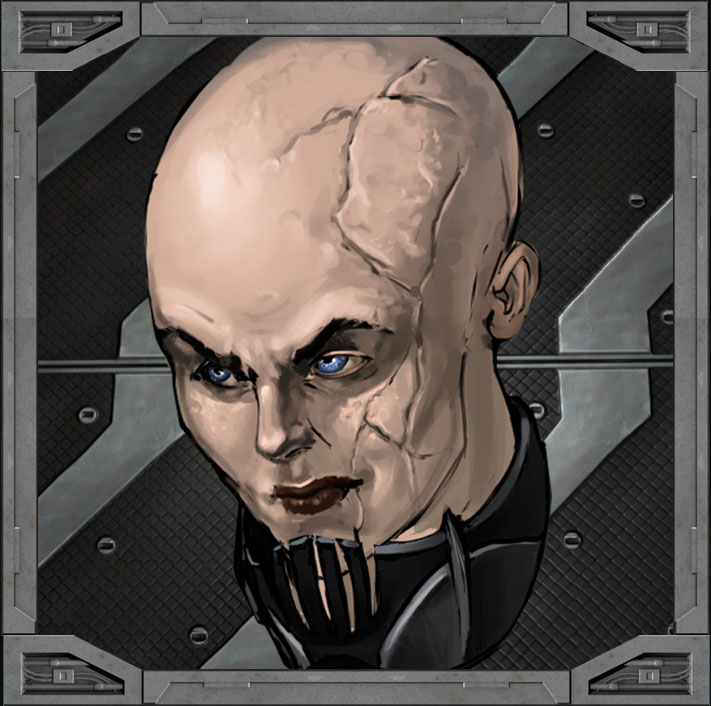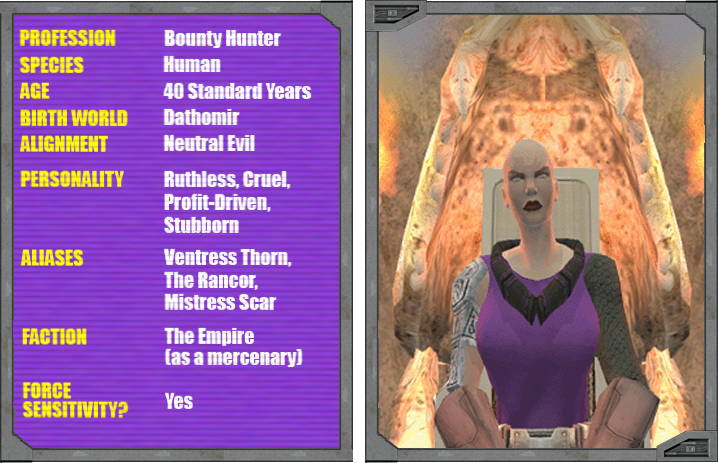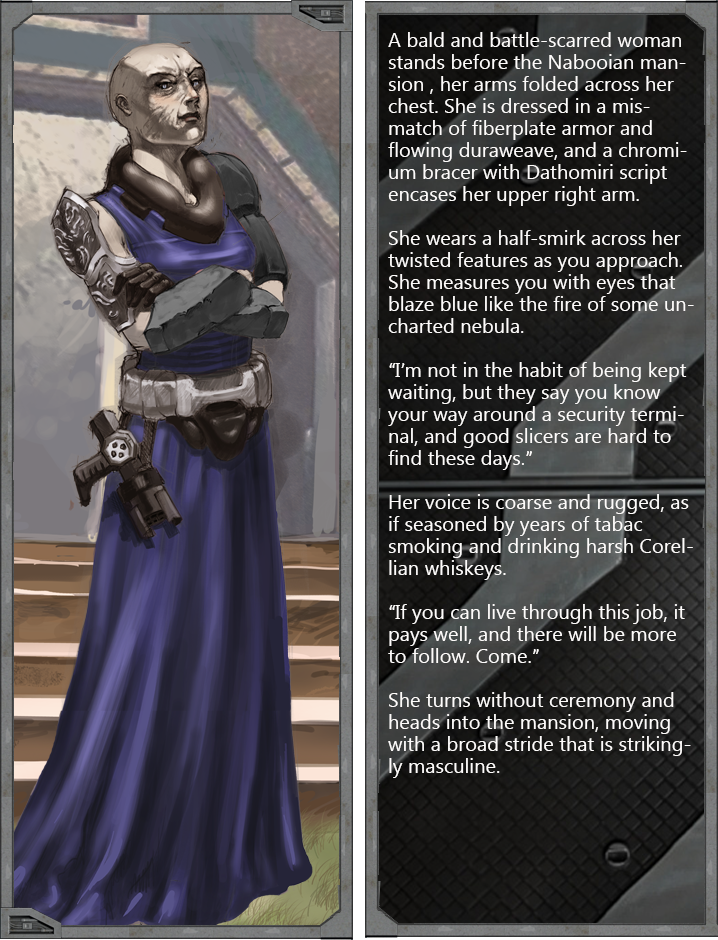 Ventress Thorn is a forty-year-old human bounty hunter, easily recognized by her bald head and her grievously scarred visage. Her expression, when visible, is cast in an ever-present scowl as if she is constantly feeling pain or wishing to inflict it on others. Upon observation, she naturally adopts a masculine posture and she moves with a determined swagger, not unlike the Outer Rim gunfighters of old. She is typically perceived as cold, ruthless, and completely self-interested. Though, this does not mean that she cannot work with others for mutual advantage.
Rumors coming out of the Mid Rim systems suggest that Thorn is seeking to rebuild her erstwhile criminal organization, the Venja Mafia, that once held some influence in the region of Keren, Naboo. She is bent on seeking vengeance against those responsible for the destruction of Thornhaven, the city her organization established on the banks of the Keren River around the year 1 ABY.
Recently, Thorn has been spotted with the nightsister
Hallia Stormsong
and the tusken raider
Seedy Jee
, taking lucrative contracts in remote systems.
Thorn can usually be contacted through various SpyNet Operatives when the need for her wide variety of services is required.